Mojitos & Mutts Howl'oween Spooktacular ,
We won one raffle. A fox, samples, and 30 minute private training class (I'm donating this to my dog rescue. I can't see making Miley ride in the car for and hour each way for only 30 minutes of training)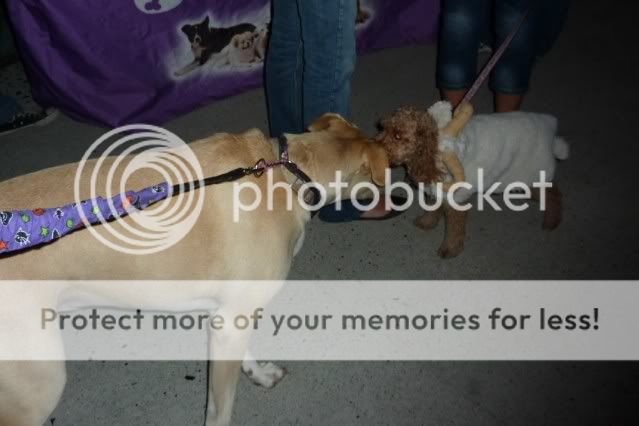 Only picture of Miley. I hope someone else will post a picture of her. If so I will post it later.
This guy is wearing Bailey's costume. I think Bailey wears it better.