Hi Newbie here. I have a CKCS girl called Shan who is a 3 yera old black and tan. She is small type and I love her to bits.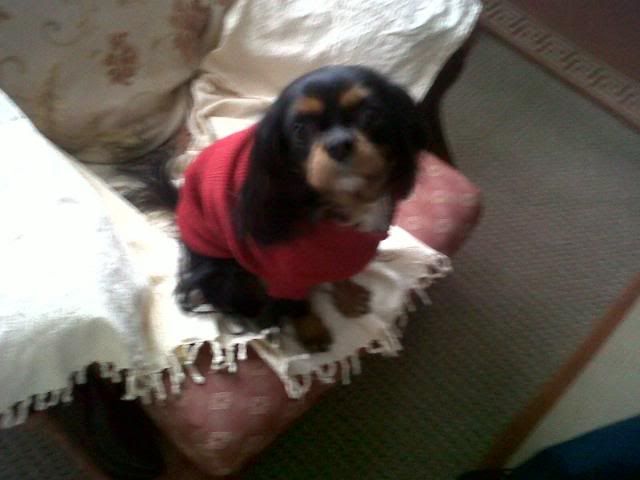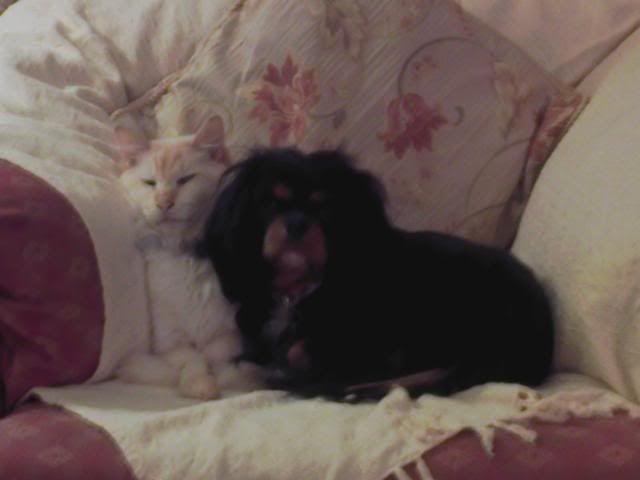 Her best friend 'Mr Cat' recentle passed away and she was pining very badly and stopped eating so I made a decision to get another playmate for her. I knew of a lovely CKCS ruby boy for sale the only downfall was he had a small umbilical hernia. Neither his grandparents, parents or siblings had hernias so I did feel a little more at ease and the vet has said that it doesn't need operating on at the moment either. We instantly fell in love with Jasper as soon as we met him. He is full of fun and very loving although very hyper
. At first Shan wasn't at all impressed but we are now at day 3 and she seems to be a little more happy to be in his company so I think it's just a matter of time. So I'd like to introduce you to 'Jasper'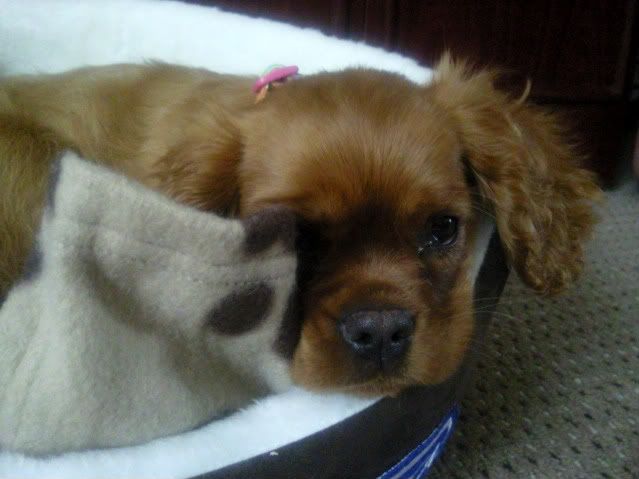 I'll post more pics when I can ..hopefully they'll be of the 2 of them together!