Hello! I figured it was time for me to formally introduce Buddha and myself.
My name is Debbie and I live in California. As some of you may know I met my pup, Buddha, last week in front of a grocery store and instantly fell in love. She's a total sweetheart and I can't wait to watch her grow. I'm patiently waiting for the day she'll calmly cuddle with me instead of wanting to eat my toes.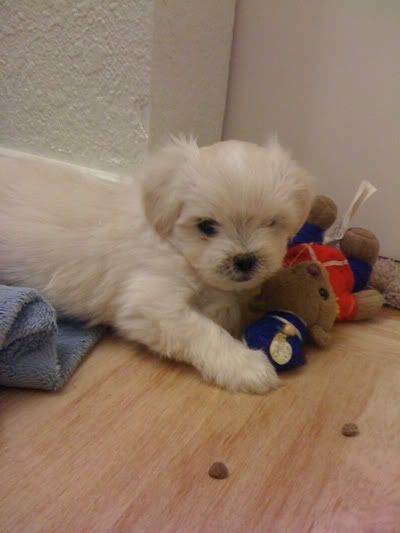 Buddha on her second day with me. Day one all she did was sleep and I'm pretty sure that's from all the stress put on her that day.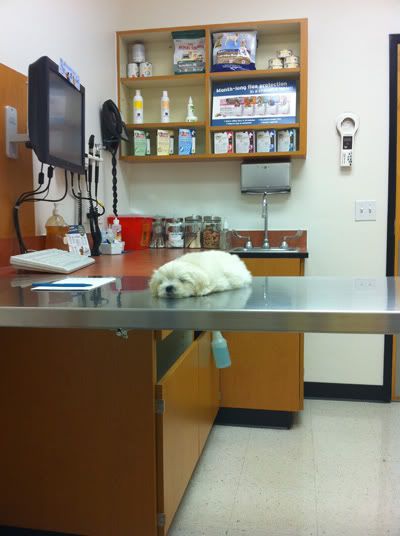 Buddha day 3. She fell right to sleep at the vets! She loved meeting her new friend and had zero problems with her poking around.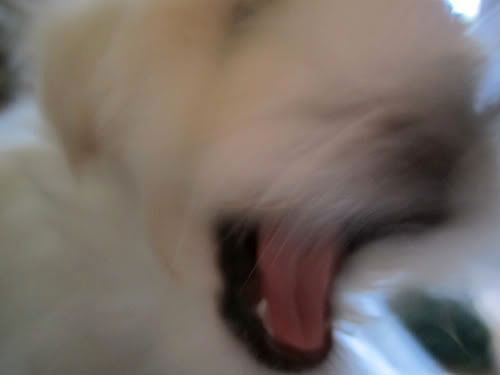 Buddha one week later. It's so difficult to take a photo of her now! All she wants to do is bite everything, her poor gums hurt so much. I know she doesn't mean to hurt me but I wish she'd enjoy her toys more than my fingers and toes.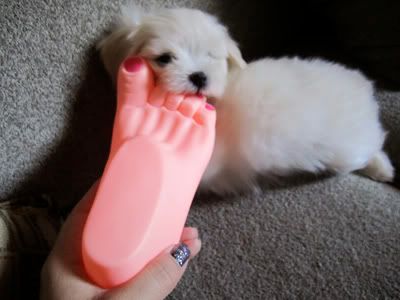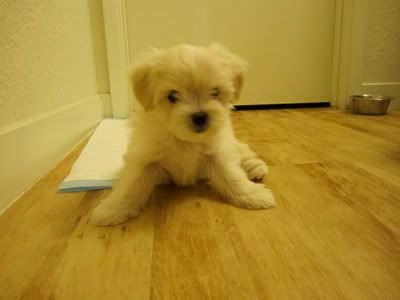 Buddha and I look forward to sharing our "growing up" with all of you!