Meet the famous, Dakota Gates Schmidt. He's lead vocals, but plays a mean guitar too. The ladies just can't get enough of him and he knows it!
Dakota has this weird thing, he absolutely hates bandannas he will bite at them and try to pull them off. But ties, no problem. Shirts, no problem.
Well Dakota is named after Jacoby Dakota Shaddix, his middle name comes from the lead guitarist of the band Avenged Sevenfold, Synyster Gates. (Brian Haner Jr.)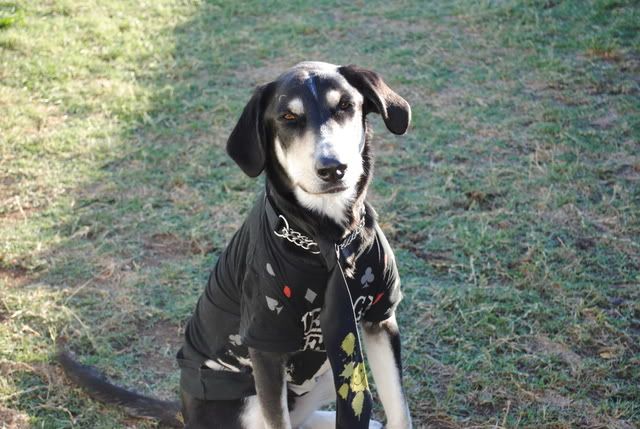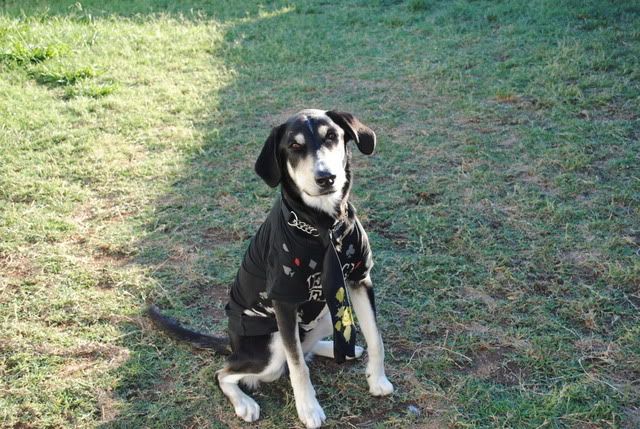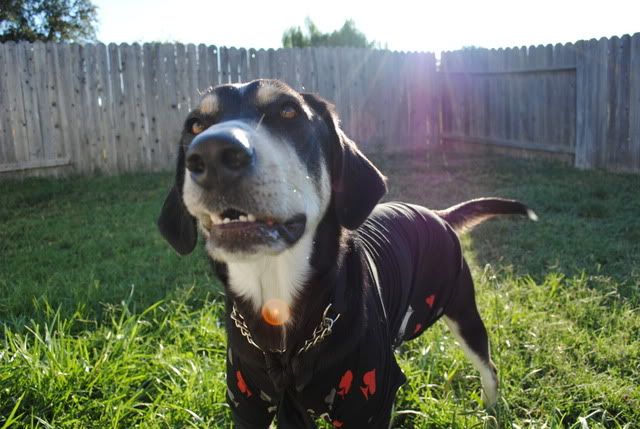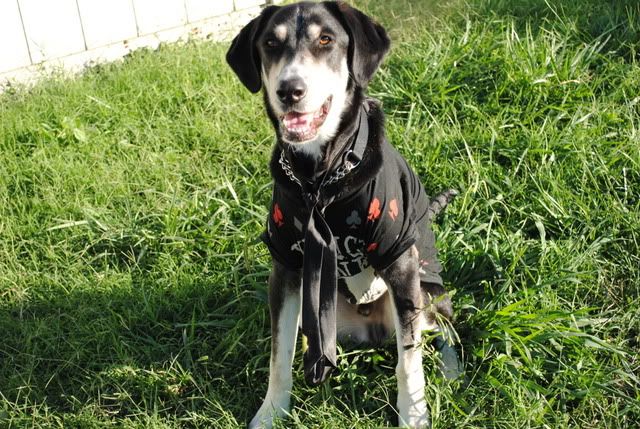 He is definitely a crowd pleaser! He can really get the on their feet!
Watch out camera man, he can get a bit carried away, or he just wants to show off his chest muscles, for the girls of course.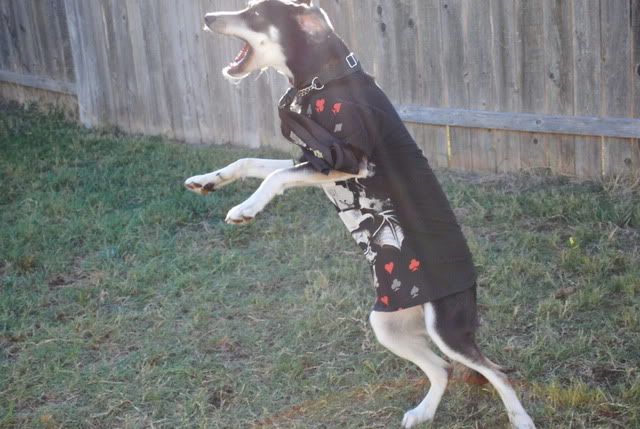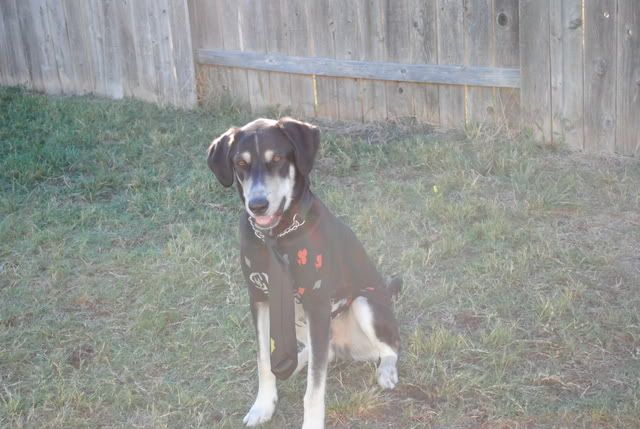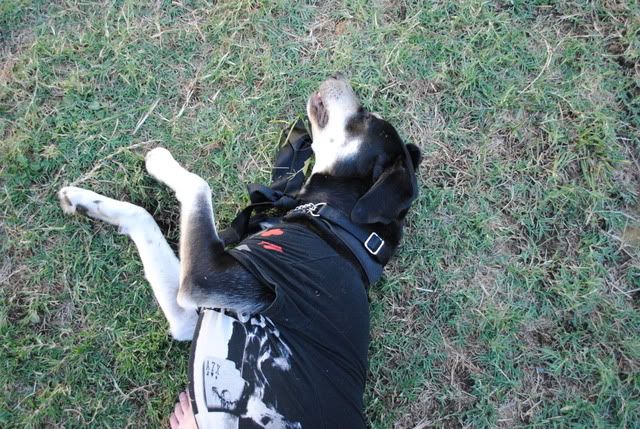 Flip that shirt around and show the fans who you love! (although he does think Papa Roach is the most awesome band, he still loves his Avenged Sevenfold buddies!)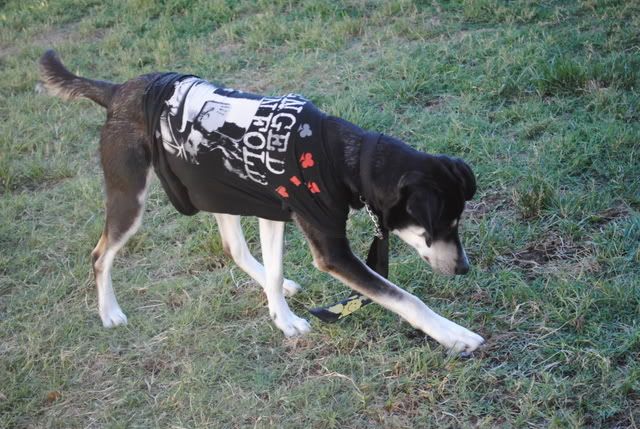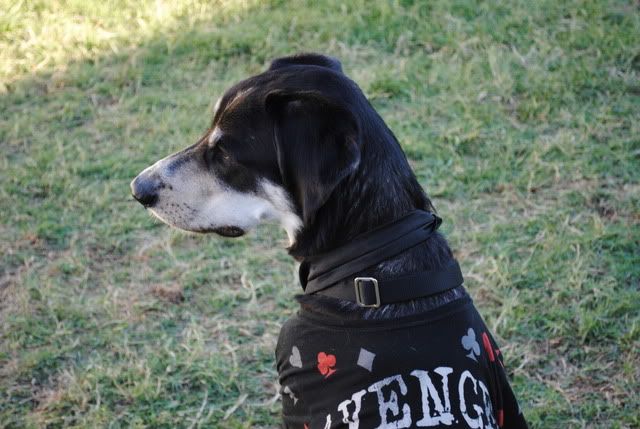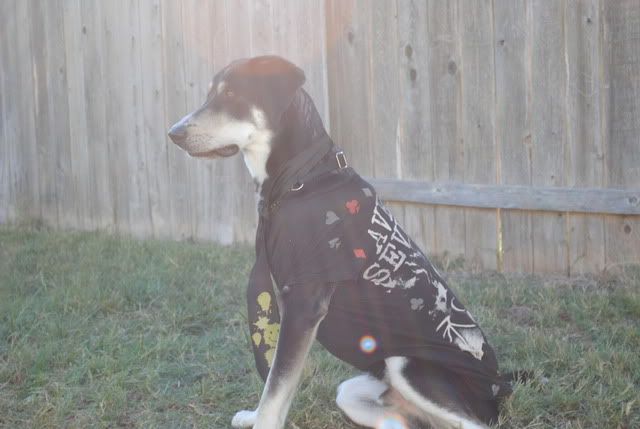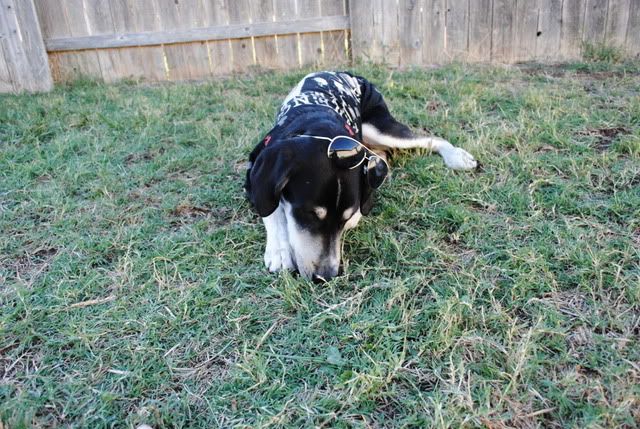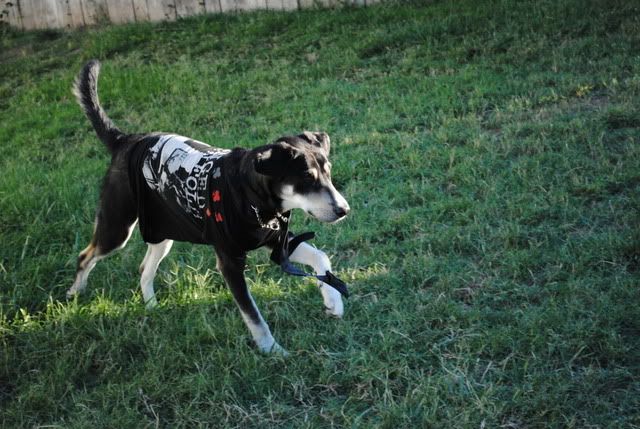 Whooo lets take a break from that rockstar life.