Well poo, I wanted yall to tell me what to do! lol..
Thanks for your positive thoughts and reinforcements though
I do need to make a decision soon - its all I think about
The two dogs are really great together, ive caught them snuggling a couple times, and Milah is not a snuggler.
But Keona still isnt sure about us. Making it hard to potty train or get her to do anything really. Even with a treat, she grabs it and runs away.
It saddens me to think about the shock she will go through if we take her back and then for her to be given to another family and do this all over again.. but try as I might I cant picture her here with us in the future - wheres a crystal ball when you need one!?
What about her jumping our fence, Richard? Or do you think with Milah as a companion Keona will be less likely to try and escape? Would you like another baby to raise
? kidding..
*cough*

but seriously
Caught!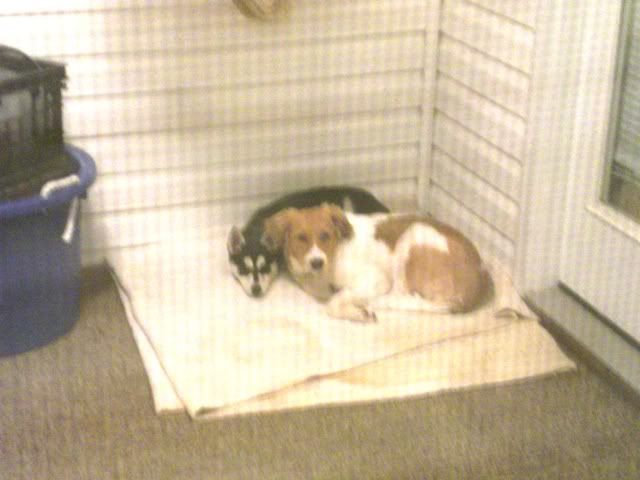 Guarding their territory