Margie that was sweet of your brother and great the school is doing this.
Tom your trees are pretty.
Phrie ,love your tree but Kiba makes the last picture frameable.
I finally figured out what was missing with my tree. Mom's santa and some wooden ornaments my son made in school. Those are my favorite one but I can't find the ornaments .But the santa is up.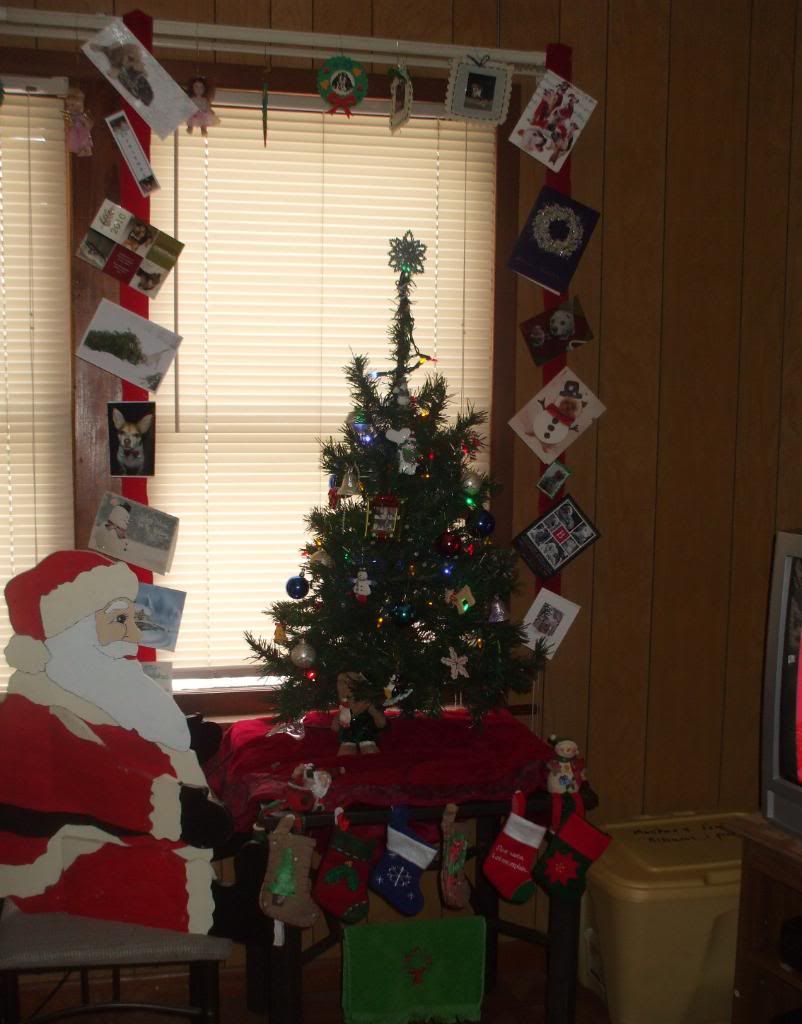 This is Autumn sock