Hello Everyone, my name is Hades
Im a 9 week old border collie, I love playing fetch, especially with my squeaker ball, they are the best. I also enjoy playing with my brother who is an Aussie,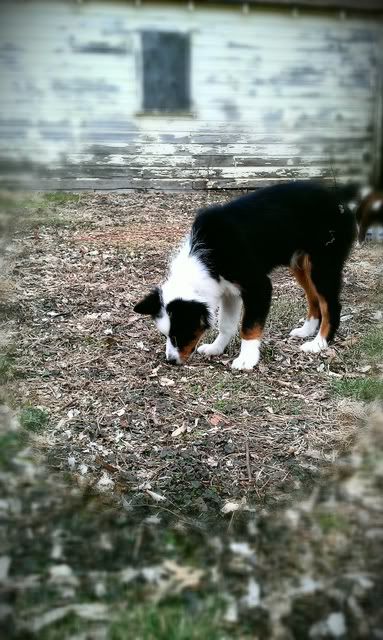 Mom found him on the street, but he is still just as much of the family as me. He is older than me, but I try to keep up. Mom lets him go on walks around the neighborhood with out a leash, because hes well behaved on walks, but not at parks. Im still learning to walk on a leash, i prefer walking myself, while mom or dad follows behind.
We both love the soccer ball, but mom and dad has to get a knew one, because it went flat and got stuck in the bushes. It's okay though because I'm teething and would rather chew the branches.
Thanks for letting us join your website, hopefully mom and dad can learn how to teach me to be a well mannered dog and well behaved life long companion for them and me.