I already introduced myself to the community so I figured its time to introduce my dogs.
More photos of everyone can be viewed on my page.
Perca is the oldest at 9 years old.Shes a German Shepherd. We found her as a stray when she was 12 weeks old. Before we had found her she had been thrown from a 5 story building which resulted in breaking both of her back hips and being in a wheelchair for most of her puppy months. The only side effects she has from that incident is arthritis. Shes a real sweetie and is pretty much a velcro dog.

Shadow is 7 years old and a German Shepherd. We adopted him from the shelter when he was a puppy, and 2 of his brothers actually live near by as they were adopted by friends. So he still gets to see them. He has endless amounts of energy and is always on the move. He is a big sweetie and a complete goof.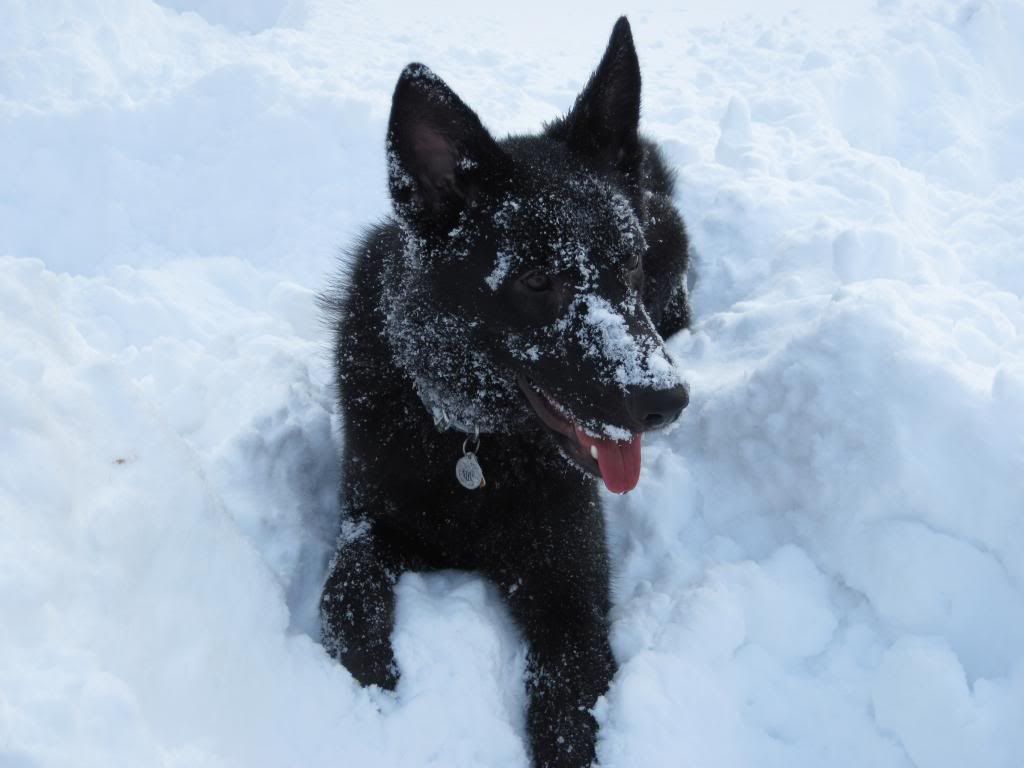 Lola is 3 years old and a Brussels Griffon Shih Tzu mix. We adopted her from a pet store adoption event as a puppy. She loves to play and seems to have nothing but energy all the time. She likes to take your keys and hide them from you. Shes a big sweetie.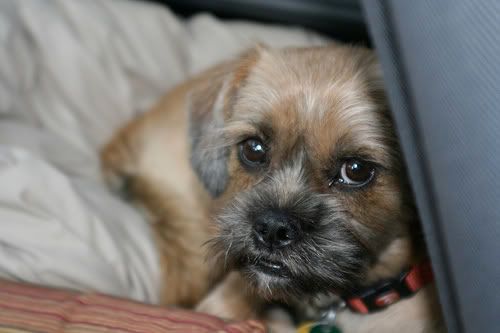 Brownie is a 4 year old Labrador Retriever. She came to us as a loose dog. We took her in and looked for her owners. Her owners eventually called us. They told us that they no longer wanted her, and that we could keep her. They also called her Dog, and before they had turned her loose they had bred her with the neighbors Lab. Saturday, August 27, 2011 she had her puppies, 7 of them. 4 girls(1 yellow and 3 chocolate) and 3 males(1 black, 1 yellow, and 1 chocolate). She is a very sweet girl and once her puppies are weaned she will be spayed.
Gizmo is a 5 year old Brussels Griffon Toy Poodle mix. We actually adopted him as a puppy from the same place we adopted Lola at different times though. Hes a big sweetie, and likes to follow me everywhere I go. He does like to sleep a lot though so he can be lazy at times. However he loves going for walks, and playing so hes not completely lazy.