I thought I'd make a thread for this.
I'm working as a assistant dog trainer at Haven Humane Society and I'm going to start taking pictures of dogs I take out. Soooooo I'll post them here. and share a little info on them.
First off is Tosca (I posted about her in another thread, but I'd feel bad leaving her out of this one.)
For info on her personality and more pictures go here,
viewtopic.php?f=2&t=7333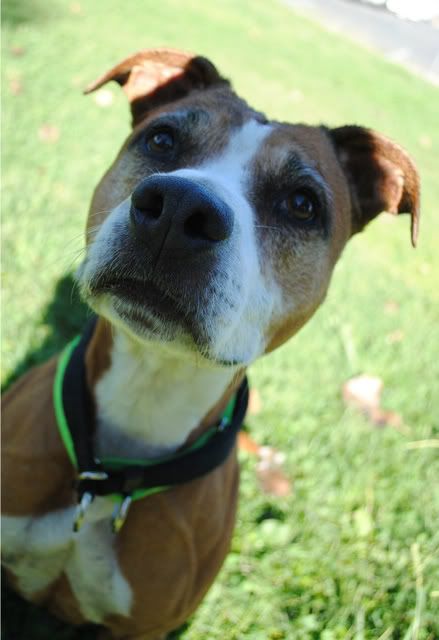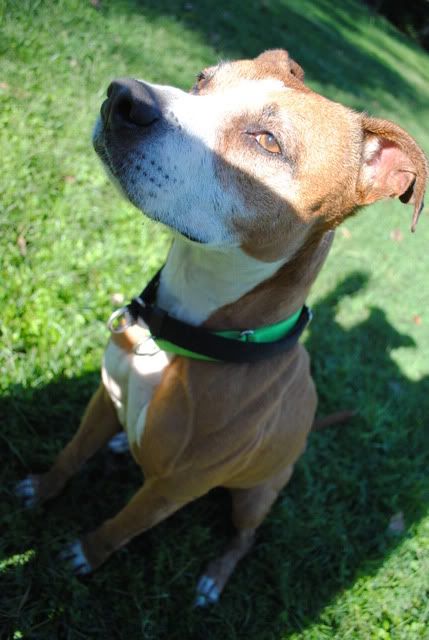 These are pictures taken by shelter staff, I just started taking pictures today and only had time for Tosca. But hopefully after this the pictures will all be taken with my camera. (I'll also be sending them to the shelter to put on Petfinder)
This guy didn't have a name yet, still trying to think of a good one (suggestions welcome). He was getting a bit kennel depressed so I took him out, he is super nice. I have the dogs sit (if they've been taught it, if not just be calm) before we go through doors. He did fantastic even with all the dogs barking at him. He loooves to play fetch as well, not good with small dogs. And a affectionate lug.
Ajax, who is totally 100% puppy (that's an understatement) he gets super excited about things and zoomies galore during games of fetch. But despite being sooooo excited he's very responsive and eager to train. He's a very nice boy. His ears are the cutest thing too.