I took 3 dogs out for Pet of the Week pictures, and was allowed to take them out in the yard instead of the usual bench.
Scooter actually posed today, took several minutes of waiting for the right moment to whip out the weird noises. He's a very nice, easy going, well mannered boy, but we couldn't find one thing that motivated him in the slightest. So he's not a dog to expect to come running back to you if you let him off leash.
Scary thought, he came in with a shock collar.
This is Lucy, older girl, when I saw a old greying fat Black Lab I thought she was going to be chill... uhm no. She has insane food motivation, if she sees your hand go near the pouch she starts to do a silent bark and hold-like bounce. I thought she was thinking I was grabbing a ball at first so I grabbed one. Didn't even look at it when I threw it.
She's got a lot of go still.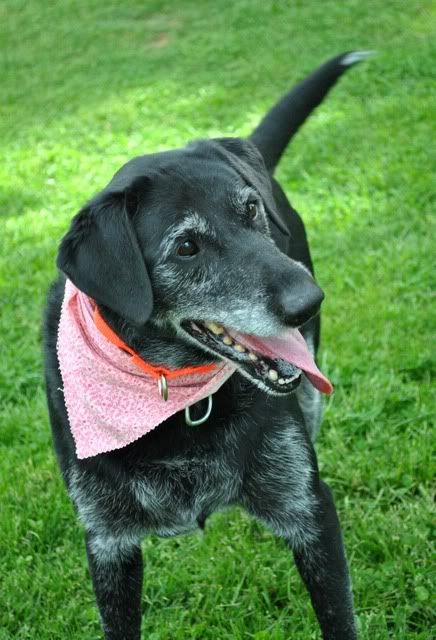 Slobber to show a taste of the extent of her excitement.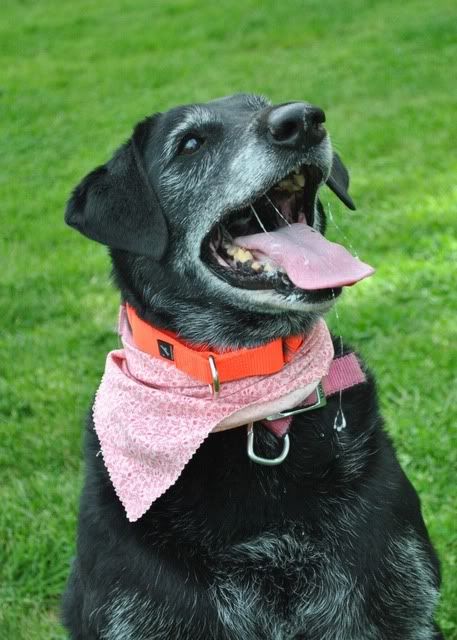 And little Daisy, my goodness. When I first took her out she was doing the zoom around you, jump and try to nip, zoom, jump and try to nip. So we started working on some stuff, got her to start following me and become aware of me while off leash. (Suddenly turning direction and rewarding her for following.)
The trainer came out and we did some recall from across the yard to tire her. She walked nicely back after that, well focused, offered a sit at all the doors, just needs exercise. Without it she's a terrierist. I took her out the next day too and she got to play with the other trainer's dog, wore her out well.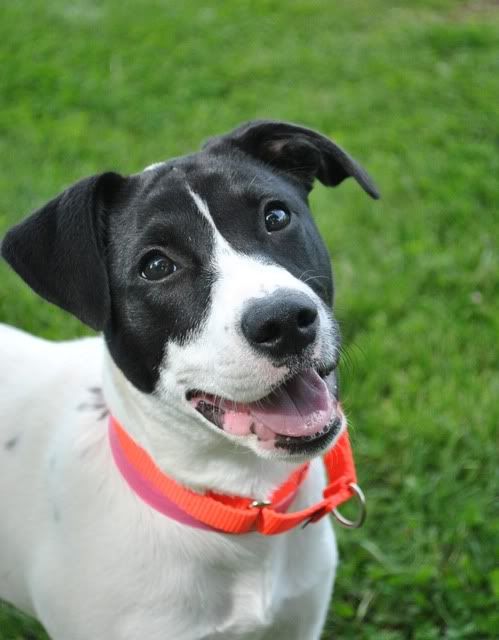 Ball doesn't mean fetch. Ball = zoomies.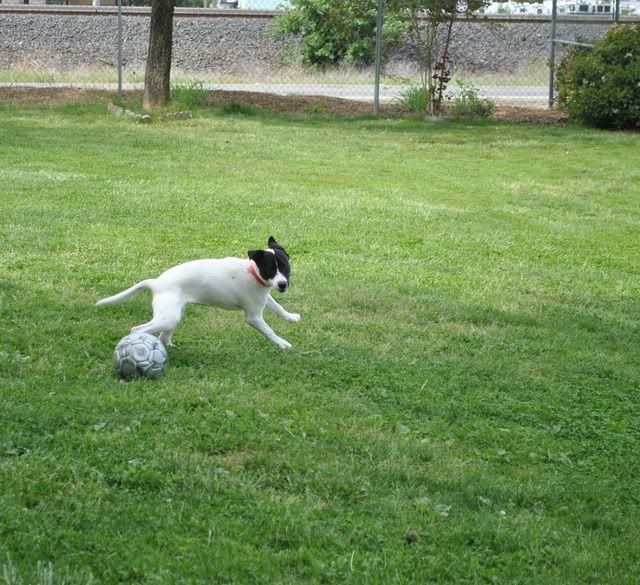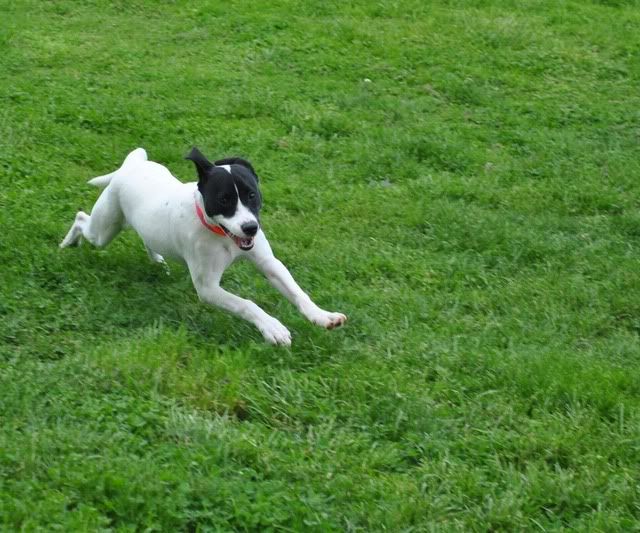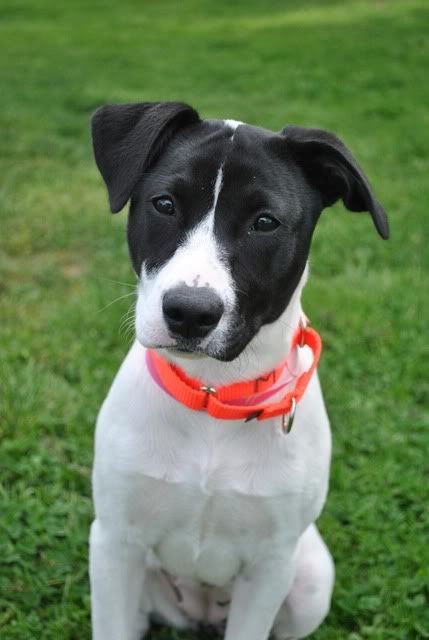 Duce didn't make it out.