Hi everyone, hope you all have been doing well.
its been so long since I've been on here. After Klint passed I got very sick with Clostridium difficile ( C- Diff ) I was sick for 3 months with this awful disease and ended up in the hospital for 3 days in February for it they had to put me on some super antibiotic. I finally started feeling better in march. Then I had to go to the dentist because my teeth were bothering me and I had to get a few pulled.
Then in April I had a wonderful blessing happen. I found out I was pregnant!!!! I couldn't believe it this was a very pleasant surprise for us. The first 3 months were awful and then summer was miserable because of the heat. My dad got very sick with his liver liver cirrhosis he passed away in September. His last words to me were "my little baby girl". This was very hard on me trying to juggle work, planning a funeral, taking care of the family and myself. I had a few false contractions but, was ok.
I was Full term 10 months and 3 days over due when I went in on December 19th. I was up all night sick both ways I thought I had food poisoning. They enduced me. and my son Brady Isaac was born December 20th 2011 at 5:45 AM weighing 7lbs 14oz 20 in.
Brady was a very healthy baby until he caught a cough from one of the kids at the end of January we took him to the hospital because he would turn all red. I told the Dr I thought it was whooping cough and they laughed at me. So they only tested for RSV and he tested positive for that. We went home with nothing to do for it. Several trips back to the Dr in February they finally tested for whooping cough and sure enough we were right. They gave him an antibiotic for this but he coughed so badly one night he turned purple so we brought him to the ER and we ended up staying 5 days in the hospital with him.
While this was going on we were in the process of moving back to the cities.
We have been in our home since March 12th and Brady is doing just fine he will be 6 months on June 20th and is a quite a character. His a spitten image of me. I am so in love with that little boy!!
So I hope Ill be able to make time to post again on here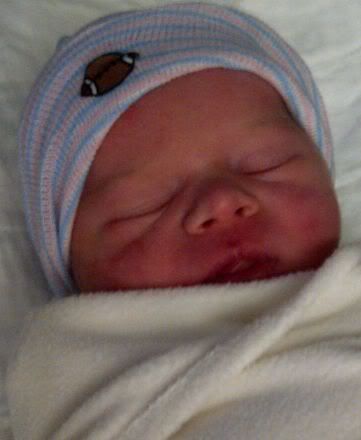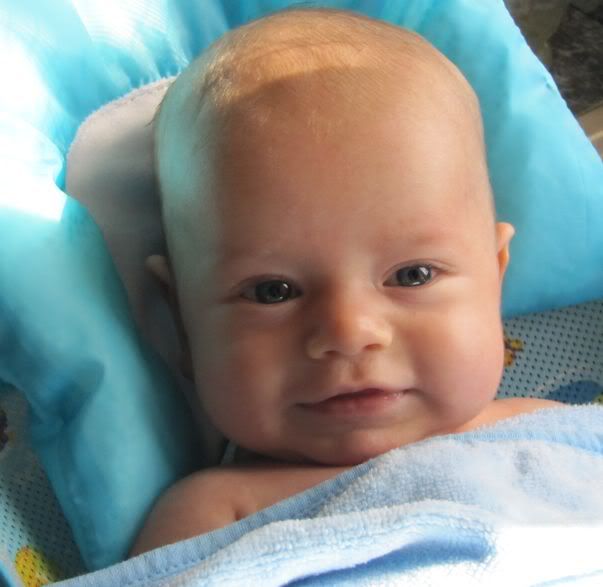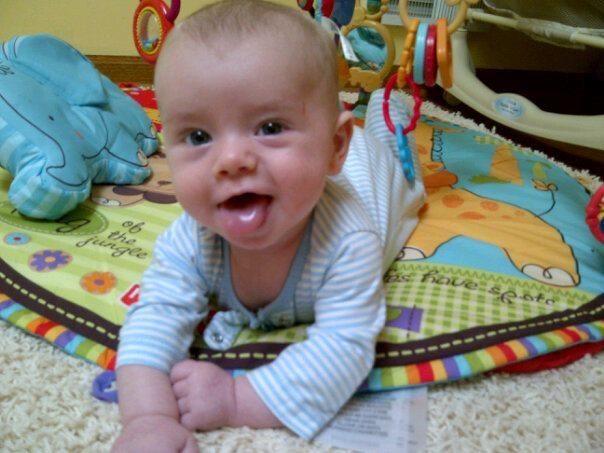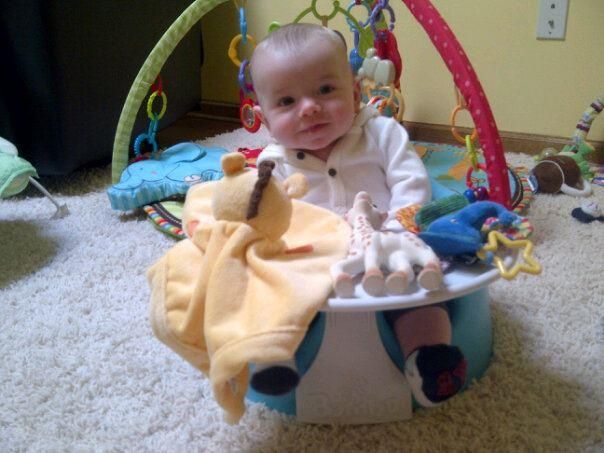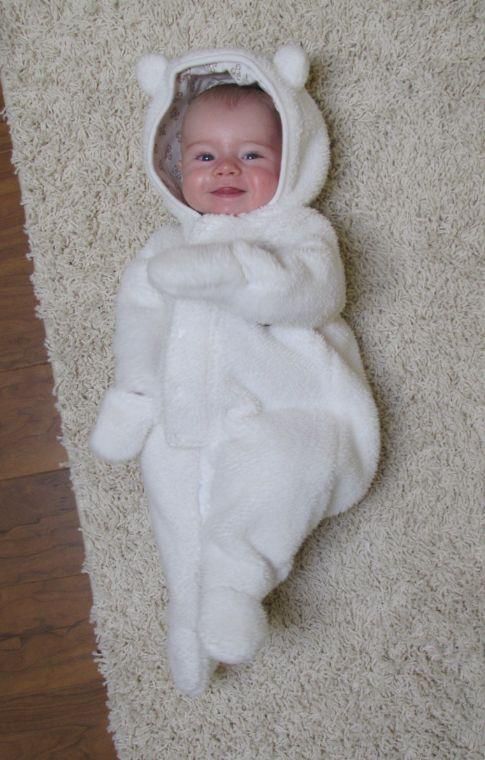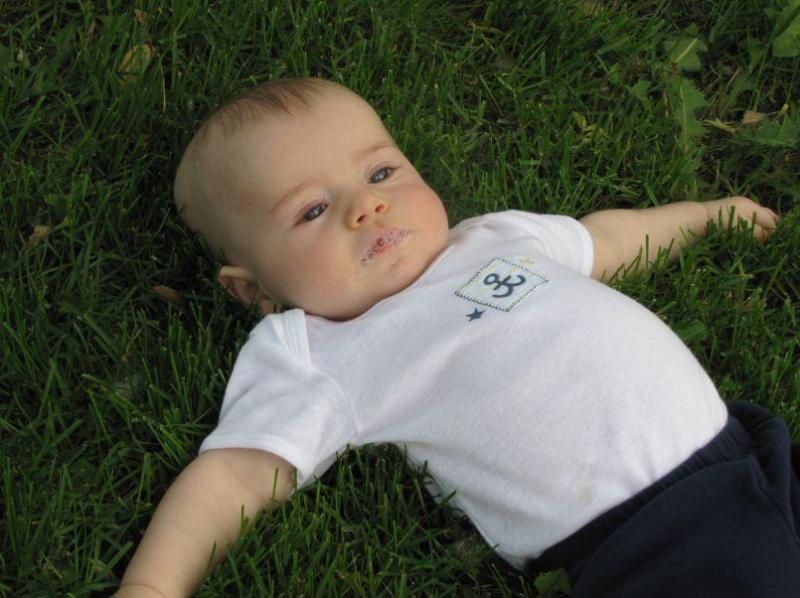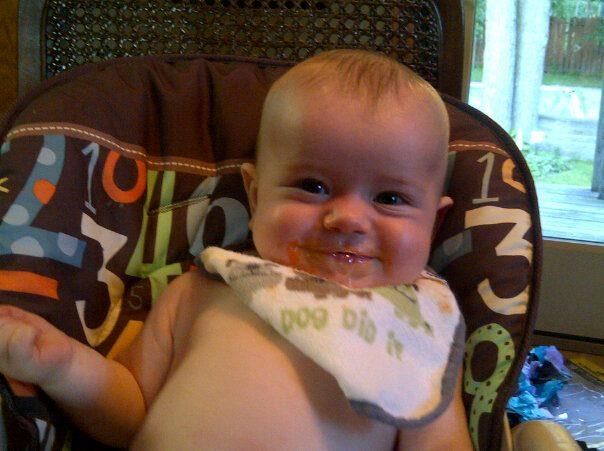 Sorry about the photo bomb