Finally found the camera so I could take pictures of my little "bundle of joy". Teddy acctually likes to pose, but he will only do it for a split second before he decides its time to wiggle around some more. I'll probably add lots since my puppy is just soooo good looking ;D and give some updates on how he is doing.
Froggy Towel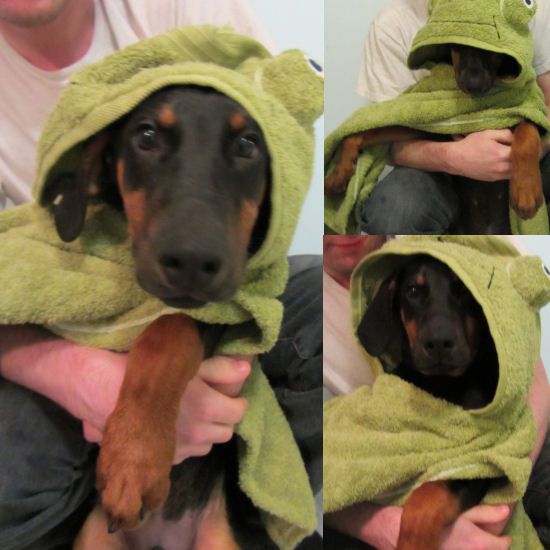 What can I say? This is more for cuteness than anything but he also likes to snuggle up with his froggy towel on after a bath and take a wee nap.
Paying Attention $$$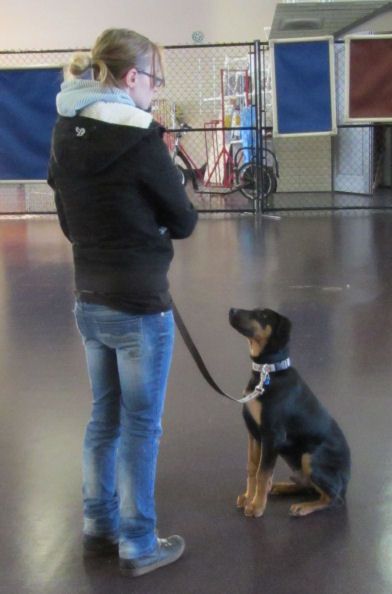 It's a miracle! He is sitting nicely for me in doggy class. Although typically I hate pictures of myself(Eww, I look short and stubby and my hair is too long xP) I really like the way Teddy looks very focused and ready to listen.