Hey, my name's Emily - I added The Daily Puppy to my "iGoogle" screen for Google.com
so that I can be updated of the new puppies every time I open my browser!
My family owns (and has owned) lots and lots of pets. We live on a dairy farm, so we've always
got cows. We used to have sheep, goats, and a pony, too.
Our previous dogs include: Border Collie mix, two Dachshund/Beagle mix, and one cute little mutt!
Our current dogs:
Jack the Rat Terrier -
As the most precious puppy ever:
All grown up: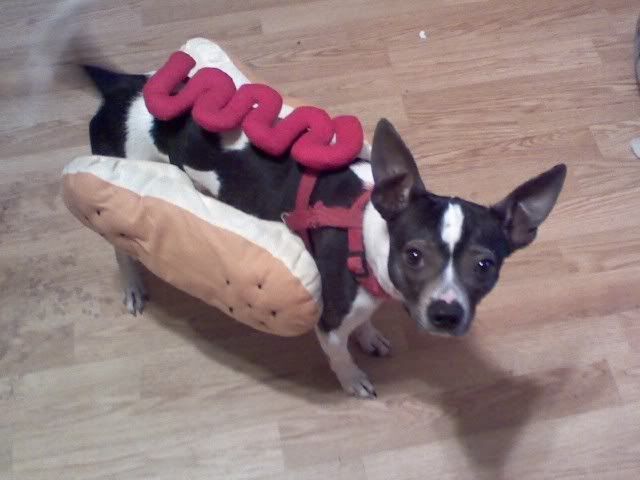 Jill the Jack Russell Terrier -
As a puppy (I got her as a present on my birthday):
Napping on a 6 hour car ride: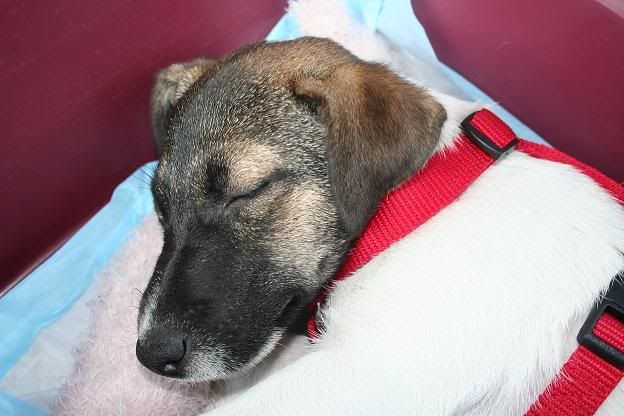 They love eachother very much: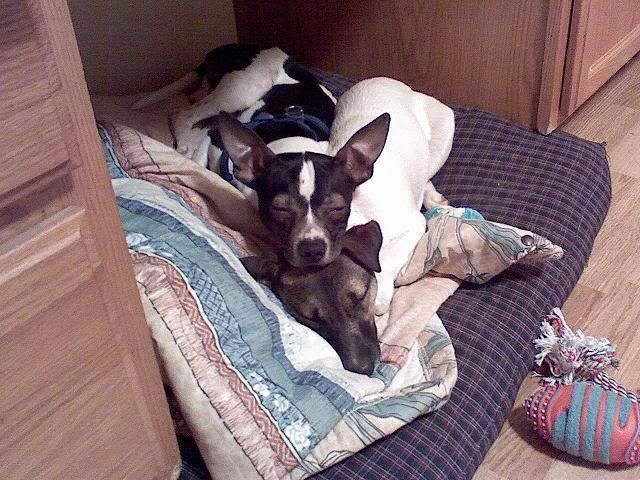 Some of the other pets that we've owned are (lots of) cats, hamsters, guinea pigs, a ferret,
a sugar glider (R.I.P), an iguana, and two rats!
Thanks for listening - I absolutely love every pet we've ever had, and I am crazy for animals
of all types.. out of all the dogs we've owned, I think the best one so-far is our Rat Terrier..
he's very stubborn but he's such a cutie!