Originally Written: JUNE 15, 2009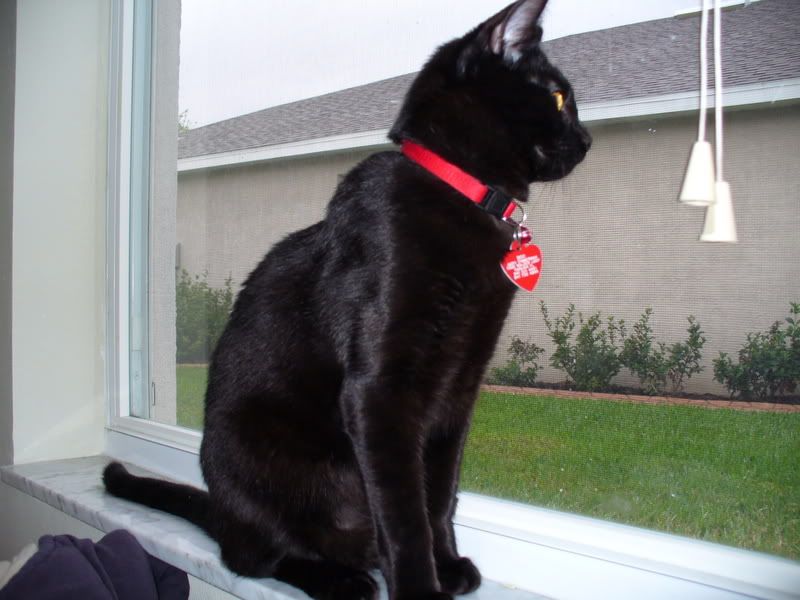 We're putting Boomerang to sleep next week. I've had him most of my time through High School. I'd sprained my ankle trying to catch the bus the week before, so my mom and I were running late on taking me in. Stopped at the traffic light before the school, we saw a small black cat wandering in the street with two dirtied collars around his neck. He was emaciated, coming up to stopped cars and mewling. He would run off when the cars started moving and then follow students walking to school
Horrified, I got out of the car and ran across the road with a sprained ankle, tutting to him. Without hesitation, he came over to me and rubbed against my legs. I picked him up and he let me cradle him to my body -- he was so thin.
I put him in the car and he sat in the back without a single complaint. Mom dropped me off at school and we've kept him ever since.
He's always been slow moving. I just thought he was a really calm cat, you know? He did have his moments of kitty-like behavior.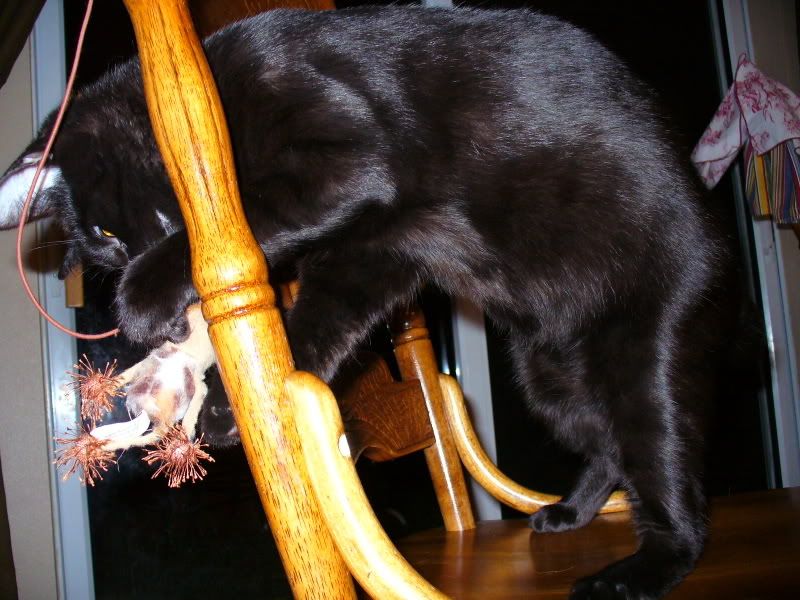 We guessed he was around a year old or so when we found him.
He's always been the most affectionate cat that I've ever had.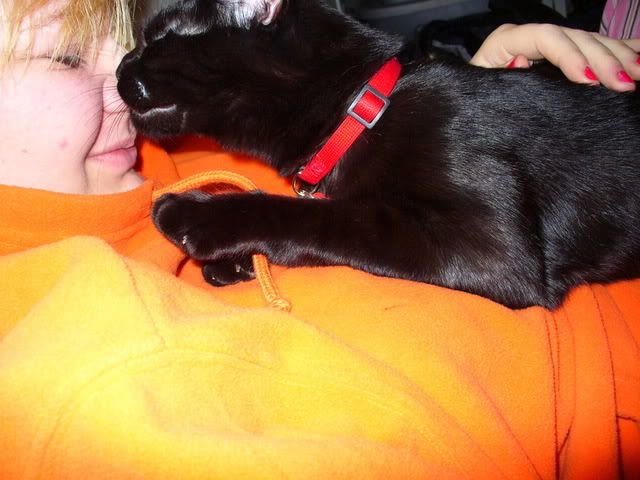 , always purring when you held him and trying to get into your lap to be with you. He loved to sit out on the back porch in the sun and sleep, even more than normal cats, but I thought it was because he was lazy.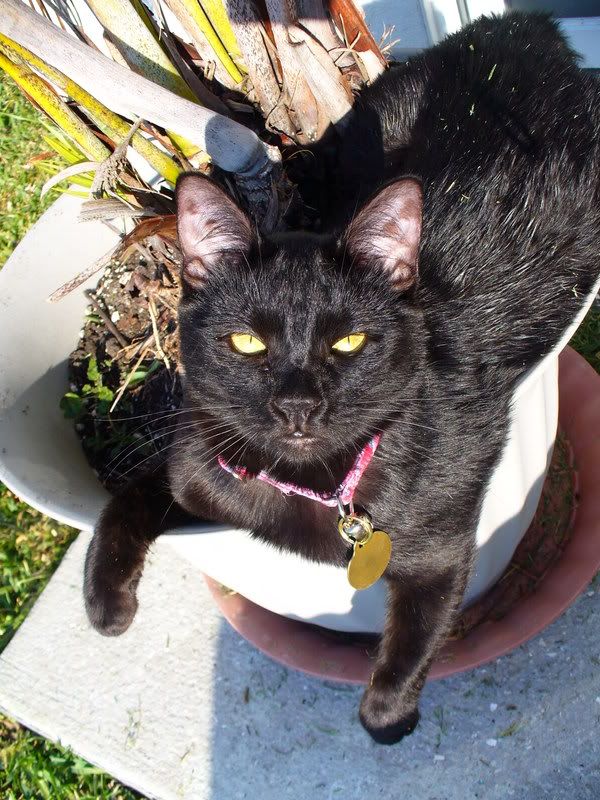 I never really thought anything about it, until he started to get worse. After a year or two, he started to drool a lot when he slept, we figured it was just one of those cat things- I have a friend who's cat drools when she's happy. Then he started mewling a lot for no reason, and he's a very quiet cat unless he wants to be petted.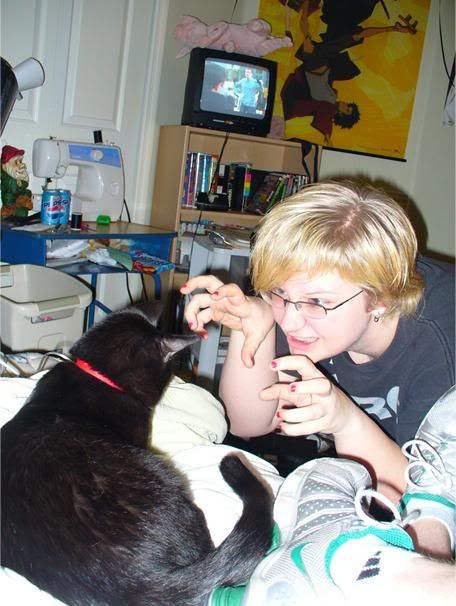 Lately, he's constantly smelling bad, and if you hold him, you can't get rid of him. Its like he uses the last of his energy to sit with you.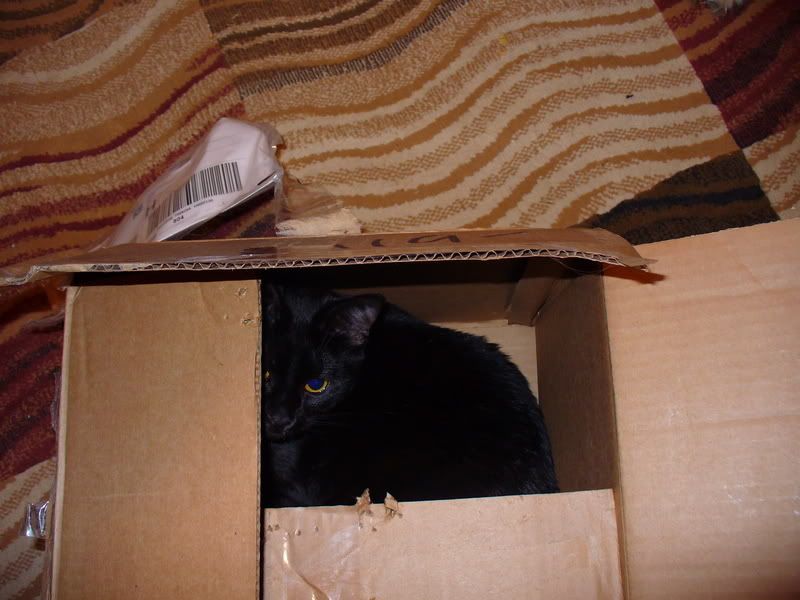 He can't stomach hard food any more, so we bought him canned food for his last few days. We're moving back to Bradenton, Florida after having left for a year, and we know he won't be able to handle that last car ride.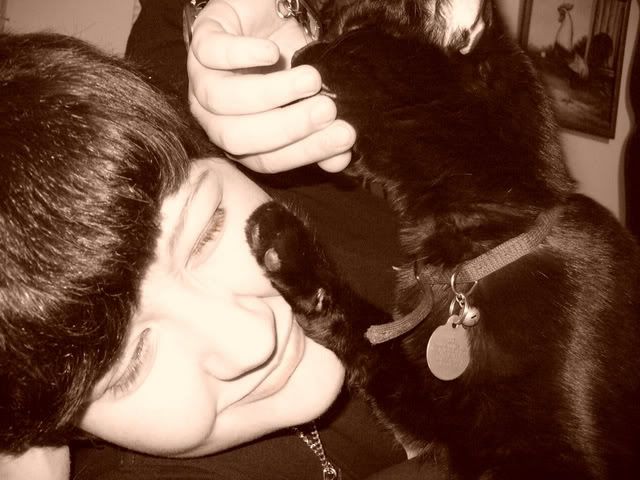 I never bragged so much about how I loved an animal until I had him. Our puppy is winning a place in my heart, but it will never be like his. She's adorable and lovely and all, but she doesn't make me feel as loved as he did.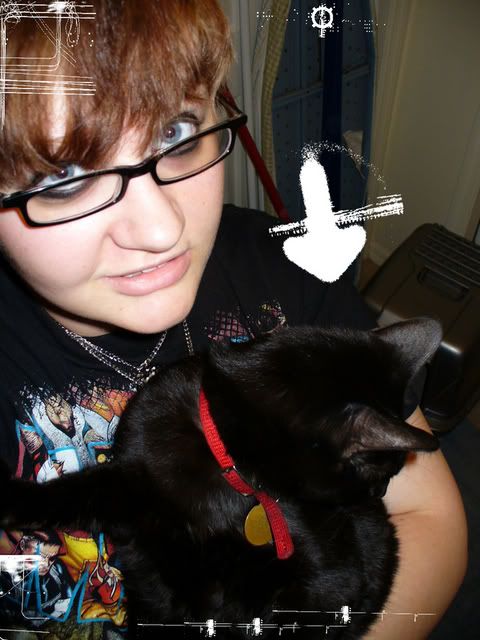 He had more fun smothering you with kitty kisses than playing with a string. He was the most relaxed pet I'd ever had -- it wasn't even a hassle to give him a bath.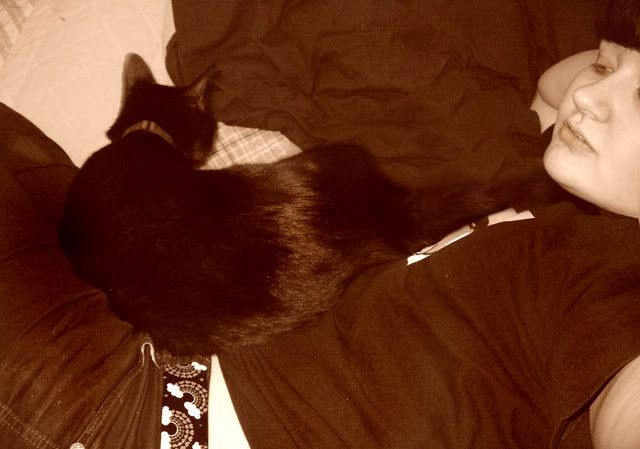 Anytime I was upset or having trouble in my life, all I had to do was hug him and bury my face into his fur and I'd feel better in no time. He was always patient enough to sit through my moments and no other animal has ever done that.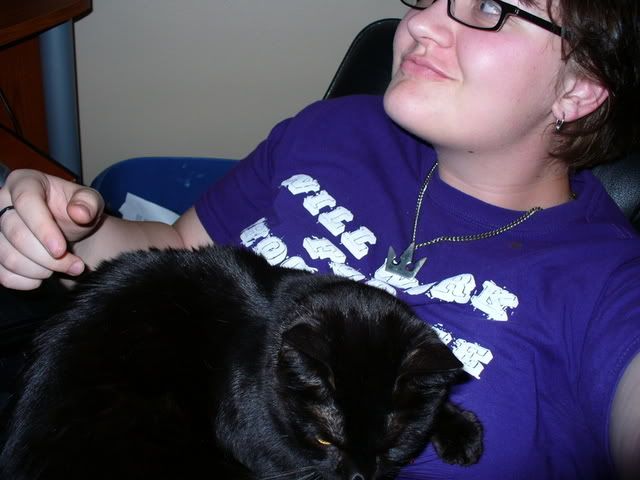 He loved to share the bed - even if his idea of sharing was sleeping in the center and letting you take the foot of the bed.
To the Best Cat I've Ever Had, I'll Miss You
He was put to sleep three days after this post was originally written and posted on deviantart.com.